Parents
At West Hill Primary School, we attach great importance to developing strong links between the school and local, regional and national communities. Within our curriculum, within Citizenship education, our Healthy schools and Eco-Schools work, our School Council, through assemblies, concerts and special events, we involve our pupils in the local community, so that they learn how to participate in a practical way in the life and concerns of their neighbourhood and communities. Working with parents, local residents, the business community, public services, global charities and voluntary services teaches the children to become active citizens.
We have a superb Parent Teachers and Friends Association (PTFA) at West Hill Primary School. This is run by our parents, with our Headteacher,  Cheryl Boulton, as President. The PTFA work extremely hard to raise money for the school. This is put towards excellent resources for all the children, to enhance their learning experiences. They put on many entertaining events during the year which include a Summer Fete, Winter Ball, cake sales and film nights. The PTFA also runs a successful 100 Club.
We run several after school and lunchtime clubs for the children. Many of the after-school clubs are run by our parents or members of the local community, such as football, tennis, netball, dodgeball, gardening, raspberry pie and recorders. Many are also run by our school staff such as dance club, tag rugby, chess, art, pottery and additional football.
One way in which we communicate very effectively with the local community, including our parents, is through our weekly newsletter. This gives details of everything happening at school as well as providing us with an opportunity to help the local community by advertising different events. Newsletters are found on the News tab of our website and give a lot of helpful information about our school.
The school belongs to Ottery St Mary Local Learning Community which provides a forum for discussion of local and national issues affecting schools, and an opportunity for local schools to work collaboratively to provide the best for local children and further training opportunities for staff. The Government's Extended Schools agenda is conducted at local Learning Community level.
We have recently become a Co-operative Trust with Ottery Primary School which we view  as a fantastic opportunity to further develop the schools as well as increase the range of opportunities for all our local children and their communities.
The King's School in Ottery St. Mary has 'Sports College Status'. This provides opportunities for children and staff at West Hill to take part in different events and courses at King's. Their Development Officer liaises with us to discuss new initiatives. Miss Kemp is our primary link teacher for the sports partnership.
During the year we offer hospitality to pupils from The King's School and Colyton Grammar School for their work experience, and to students requiring primary experience before embarking on Postgraduate Certificates in Education (PGCE). We have an 'Initial Teacher Training Partnership' with The University of Exeter. This means that we take in B.Ed. and Postgraduate students on teaching practice at different times of the year. Our teachers are all student mentors and we believe that we provide excellent support and training for prospective new teachers. We are a partner school for the Devon Primary School Centred Initial Teacher Training (SCITT) Programme, hosting a student throughout the year.
Mac, the Pastoral Co-ordinator of St. Michael's Church in West Hill,  leads assembly in our school at least twice each term, as do other local church leaders. Every Christmas, children in Years 3 and 4 celebrate a Christingle Service at the Church.
We believe that the role of the children as global citizens is greatly enhanced by involving them directly in helping others. This is done, not just by raising money, but through whole school assemblies and through class lessons in Personal, Social and Health Education and Citizenship, as well as through teaching and learning in curriculum areas such as Geography and Religious Education. The children designed our school 'mural' to show four important words are 'Care', 'Tolerance', 'Trust' and 'Respect'. Generosity is discussed in terms of giving time, help and friendship, as well as raising funds.
The school makes its annual collection for the British Legion Poppy Appeal, and the children wear their jeans for a day on 'Jeans for Genes Day', when they bring in a contribution to this good cause.  The school often raises funds to help victims of world disasters, and supports an education project in Sierra Leone. The School Council chooses which charities to support, and may sometimes choose causes such as this, on an ad hoc basis.
We have excellent links with many local schools through sporting activities. We participate in football and tag rugby tournaments and friendly games arranged through local schools or through our Learning Community, all of which the children really enjoy. We are always looking to increase the number of sports matches we play.
Music and Drama are very important to us at West Hill, and we always invite members of the local community to attend our concerts, which they very much enjoy. Friends of the school play drums and lead and bass guitars during our Summer Concerts, which really add to the professionalism of the shows.
In January 2018 we became a 2017/18 Music Mark School Member. We were nominated and supported financially by our local Music Service/hub and have been recognised that music is valued within the school as part of our broad and balanced curriculum.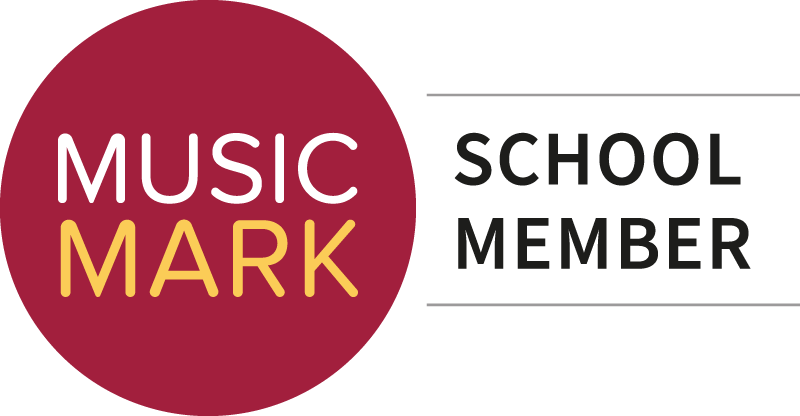 Keep an eye on the School Newsletters, Dates for your Diary and the website calendar for upcoming events.